project background
Over my year as an intern, l found it difficult to make meaningful connections in new cities. Classmates and I commiserated over the difficulty of making friends where we didn't have established friends, and how awkward "friendship-making" apps could be to use. We agreed there had to be a better way to make and maintain friendships that more closely resembled how we made meaningful friendships in our lives. For a three-week project, I made it my goal to improve the way digital natives make friends in new cities, using the networks they are already apart of.
Research Methods
interviews and scenarios
To focus the content of the service, I spoke with three young adults who had different experiences while living in and travelling to a new city. Their stories helped me form an ideal user journey for each, to help narrow how the service would be a solution to the challenges they had.
Images and names have been changed.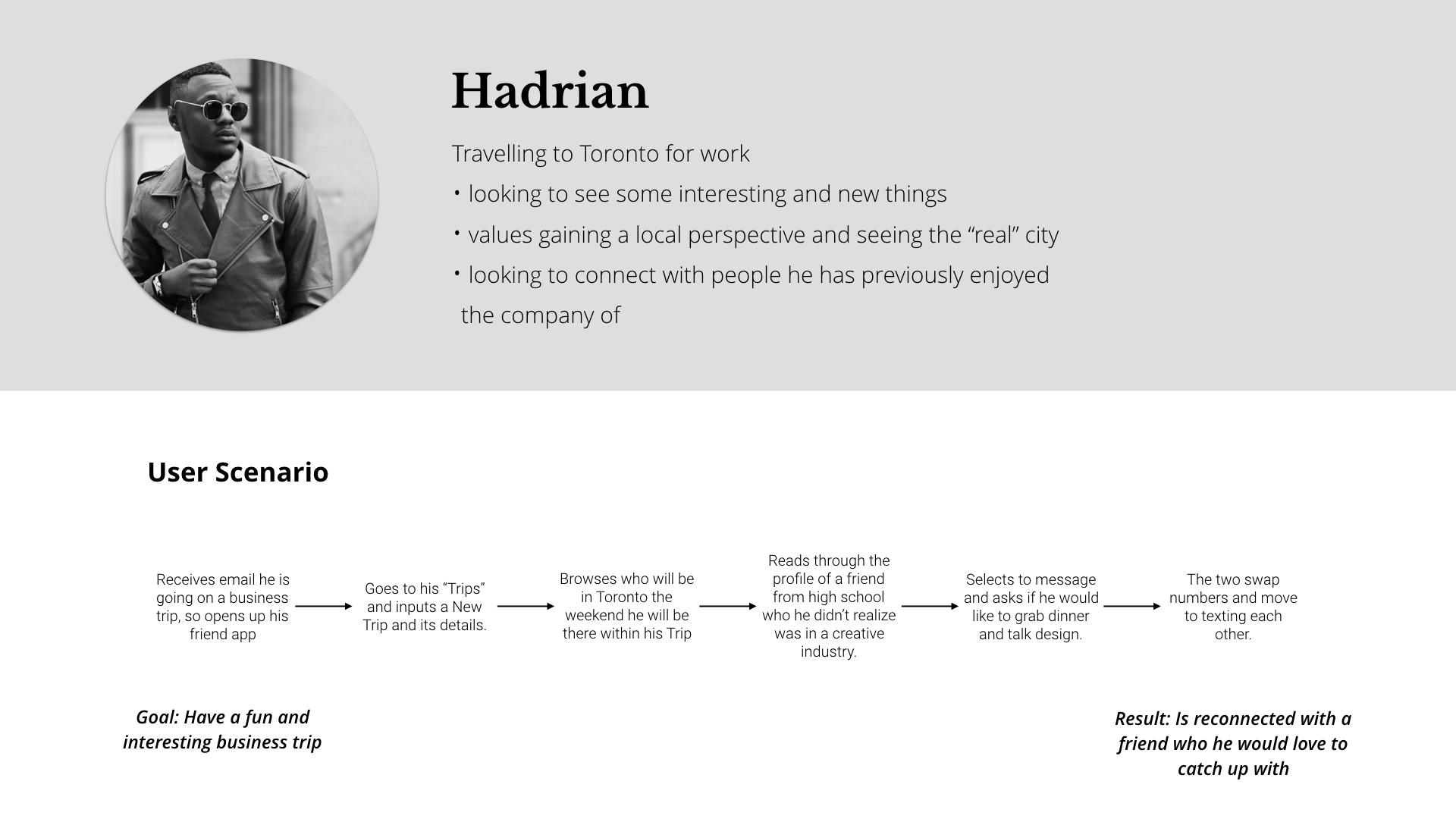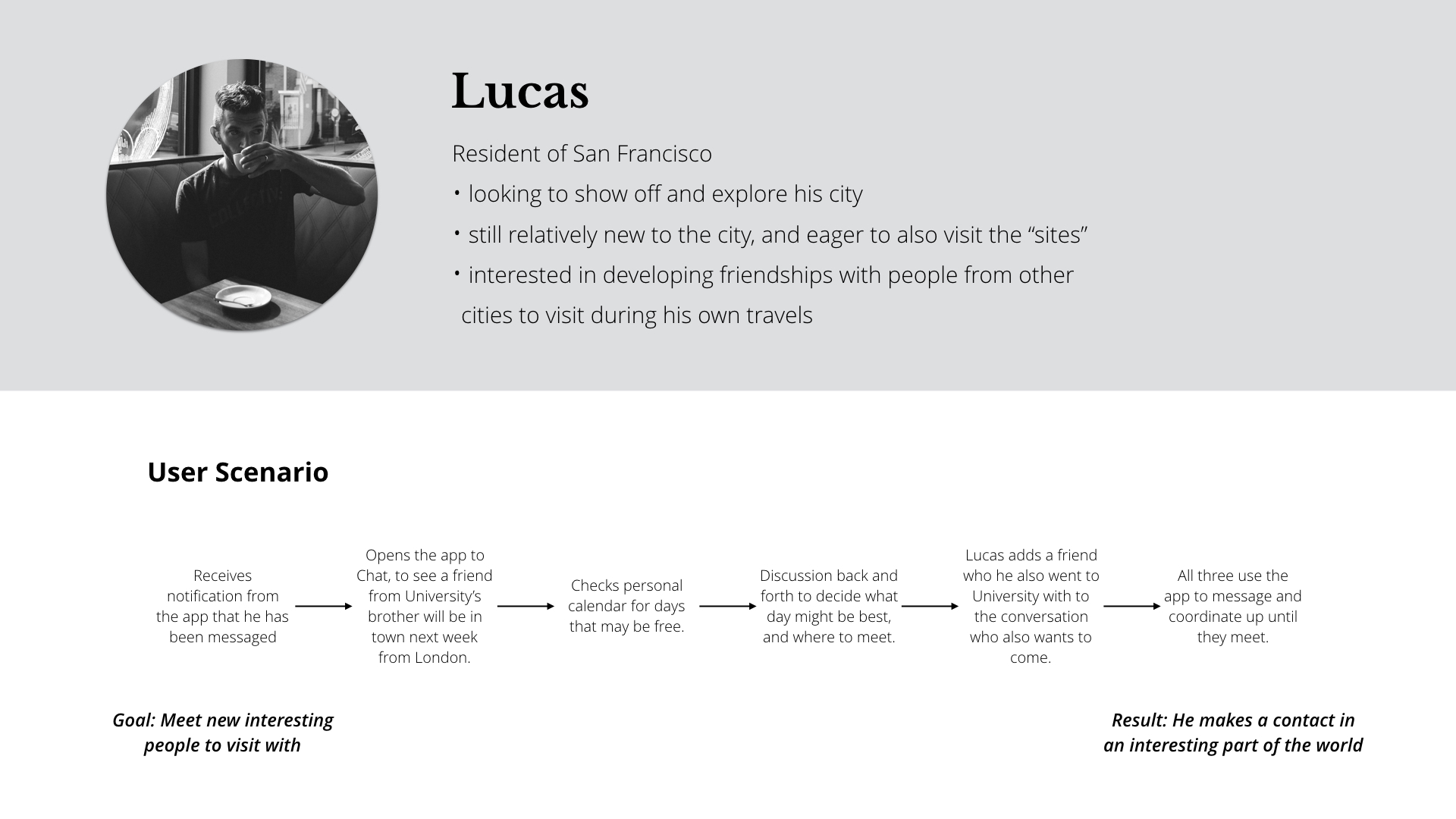 COMPETITIVE Analysis
When looking at apps currently available, none identified as common aimed to connect people who had connections in an actionable way. Either you passively interacted with your network, or actively pursued new networks. The combination of those in your network and actively engaging with others was underserved.
Product Definition
FOCUS OF USE
By using the three interviews and use cases, I narrowed in on the three core functions that would be necessary for the app. Given the goals, the scope could grow to try to include too many features, and I wanted to ensure that it targeted only the most important.
system architecture
The system architecture was pared down to simplify the experience, focusing on the core use cases. The interface was also kept flat, to allow for easier navigation.
Design
VISUAL DESIGN
One insight I gained from my interviews was that people often recognized the faces of acquaintances before they would remember a name. Drawing from this, I put an emphasis on a bold use of images, paired with visuals of cities to excite users to engage in real spaces.
This resulted in a key emphasis of design on being:
youthful
social
adventurous
visual
Prototype
I used invision to help prototype the interaction between screens, and throughout the process to check the direction of the design. The final prototype is below, and was designed to be useful in showing a limited number of interactions with the interface.