project background
In Canada, women who live in rural and remote areas are challenged by a lack of access to life-saving healthcare, and may travel over 2 hours to access a hospital. For women at high risk of developing preeclampsia, a condition that effects 1 out of 100 pregnancies in Canada, this distance from medical providers can have severe outcomes. Home self-monitoring is one solution that in the future can help predict severe cases of Preeclampsia. This project is designed to help empower women to monitor condition symptoms under the remote guidance of their physician or specialist.
PROJECT RESEARCH
This project spanned 8 months, and involved a variety of testing methods including empathetic testing, journey mapping, literature reviews, and prototyping methods (digital and physical). These research activities heavily informed the design of the completed system. To see the behind-the-scenes research, check out my discovery case study.
Designing an Experience
A guided experience
From testing it became apparent that a guided, instructional approach to communicating the steps to complete testing would be worth exploring to improve outcomes. Maybe, the experience could be improved from an isolating, frightening feeling to one of guidance and and empowerment. Improving trust in the patient and physician through literature, discussions, and testing could be addressed through more closely guiding the testing and documentation process.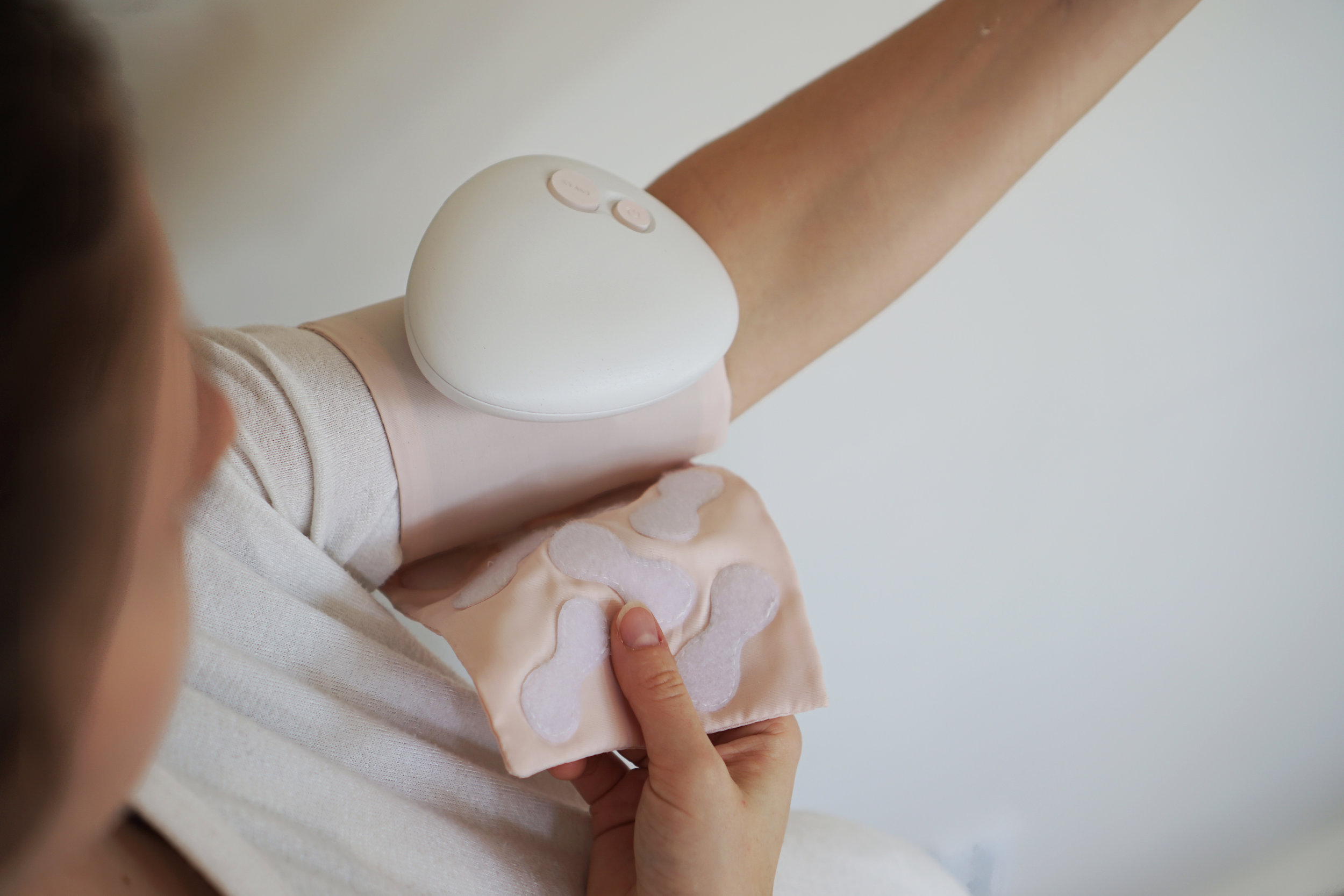 The pared-down blood pressure monitor removes the stress from number of complicated features and interfaces, and focuses on the basic features of the device. Stamped Velcro pieces decreases the resistance to put on and take off the device, and bluetooth connection decreases friction of recording results.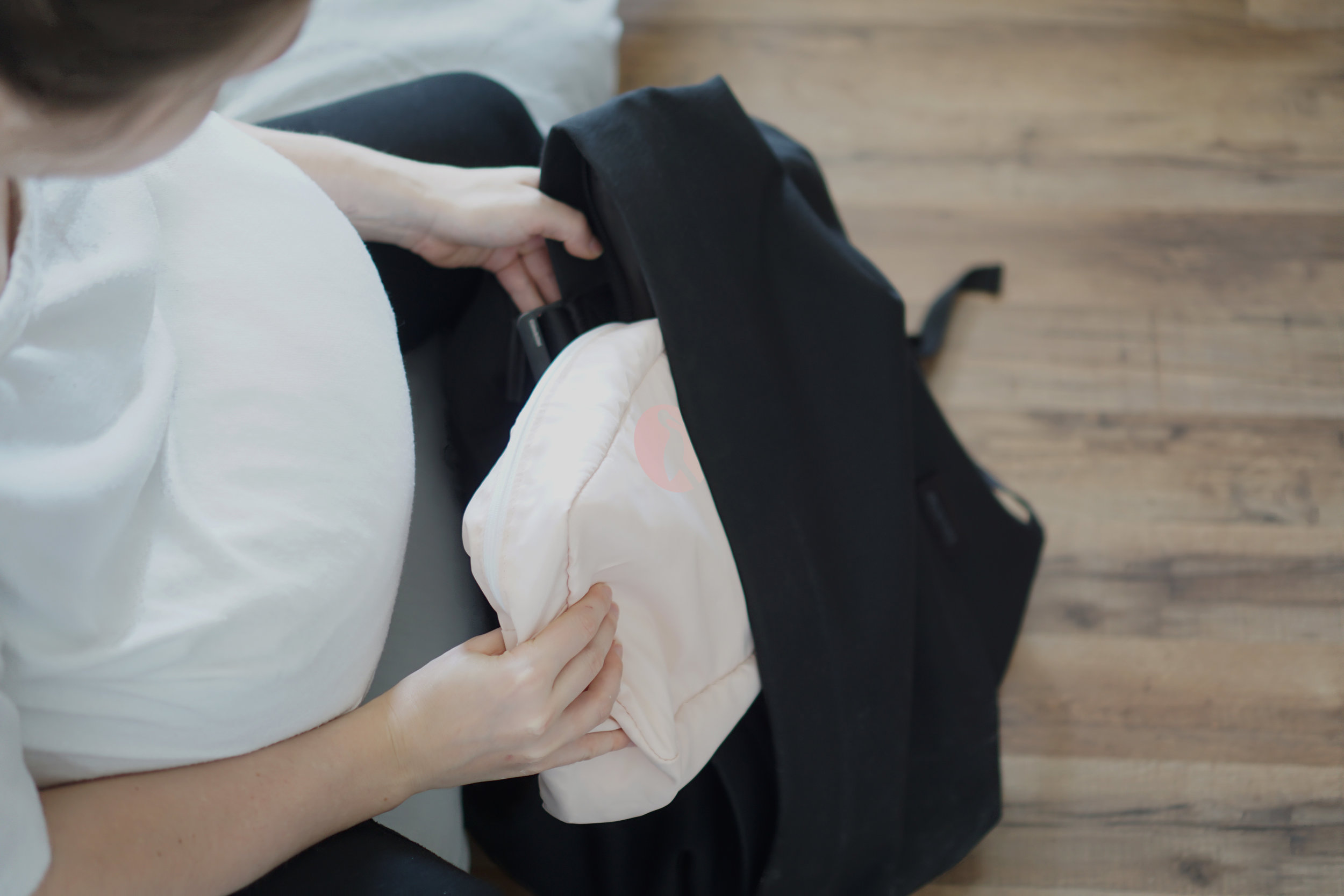 One way to minimize the stress of preeclampsia is to de-medicalize the equipment. With a slim profile for easy transportation, and a soft exterior similar to a cosmetic bag, the nylon storage bag for this kit is designed to offer discreetness to the patient.
Urinalysis strips are used to test for a number of symptoms within the urine-- in this case for protein content. This canister, which is used to contain the strips in addition to assist in reading the result, is designed to be both comfortable in the hand and lay flat to take clear images for testing.
The nuns cap is used to assist mobility impaired people, including pregnant women, to collect urine samples. Medical grade silicone and polycarbonate double-shot components are molded to be both easy to clean and soft to touch. This collapsible design decreases the overall footprint of a historically bulky and inconvenient product.
Design Process
Physical prototypes were a large component of the industrial design process, modelling using real products as inspiration and to play with real components. This hands on process was important for making sure all of the products had a consistent and cohesive feeling.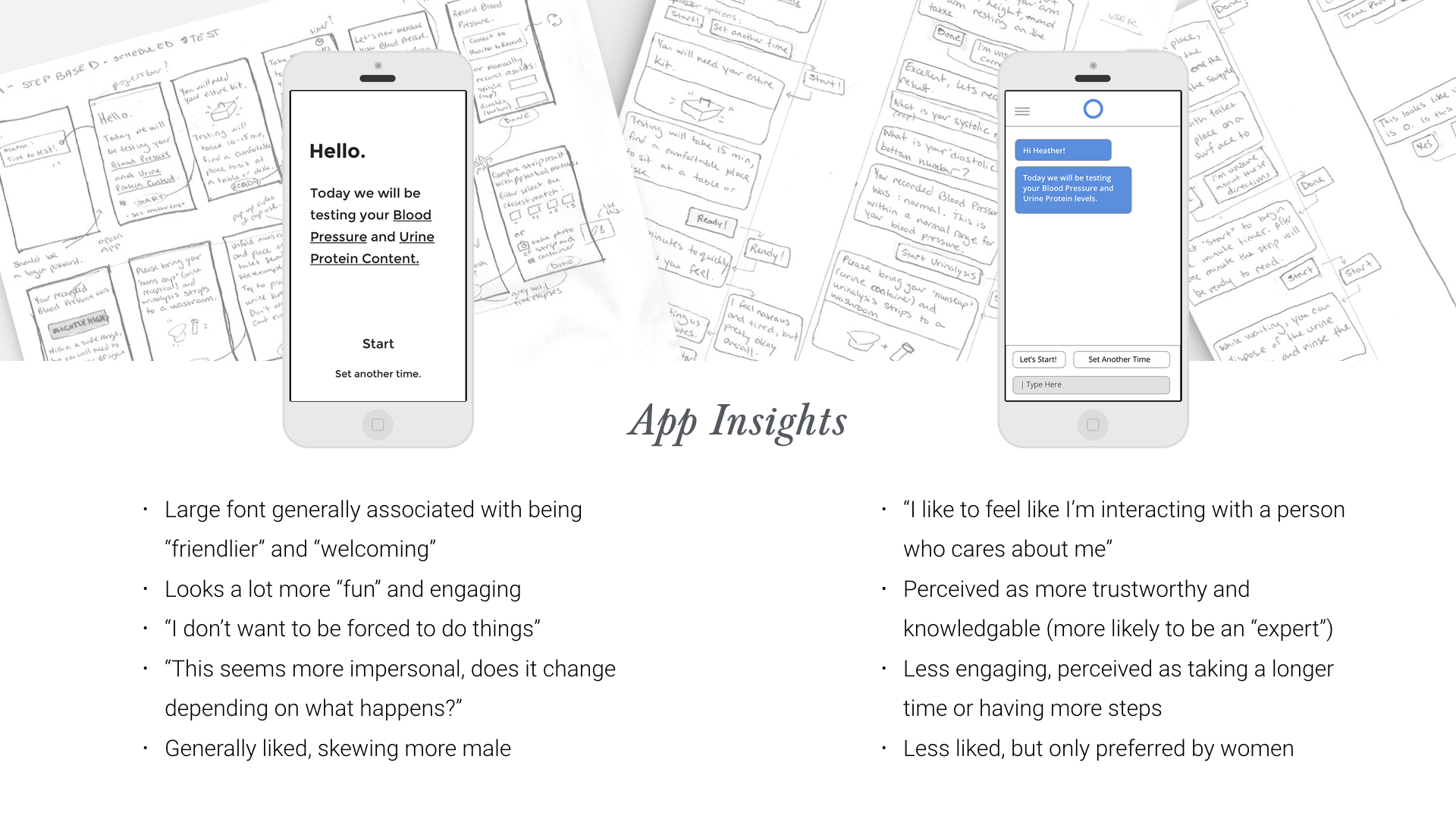 Key Design Considerations
Collapsibility and transportation
At 20 weeks pregnant, the earliest you can start to experience preeclampsia, many women are still active including working and travelling. Decreasing the overall size of the components was important to increase mobility of the system, and the women who use it. The nuns cap was completely redesigned to be collapsible, with two components that come together seamlessly. A storage bag keeps equipment together and organized in a slim profile.
Decreasing Human Error
Both empathetic testing and speaking to professionals highlighted the emotional and technical challenges of self-testing in a medical setting. The system is designed to require as little decisions making as possible, using objective testing. Connecting via Bluetooth to the app, the blood pressure monitor sends results directly to the system without need of human intervention. Similarly for urinalysis testing, the patient is able to take a photo of her result to be colour matched by the app.
Digital Interface
Functional and Emotional Design
The supporting app design for this system leads the patient through the steps of testing for symptoms, encouraging consistent testing methods and more accurate results. The data collected can be used to make recommendations on the patient's health, but not produce a definitive diagnosis. It can create an objective starting place for physicians to discuss care options and health progress with patients, and empower women to make quick decisions in emergency situations.
Functional and Emotional Design
The design of the app was a balance of two identified needs through research: clear instructions to increase consistency and precision of testing methods, and a supportive narrative that guides patients with a comforting voice. Including timers to enforced proper timing of tests, and remove some of the burden from the patient supported this instructive but nurturing approach.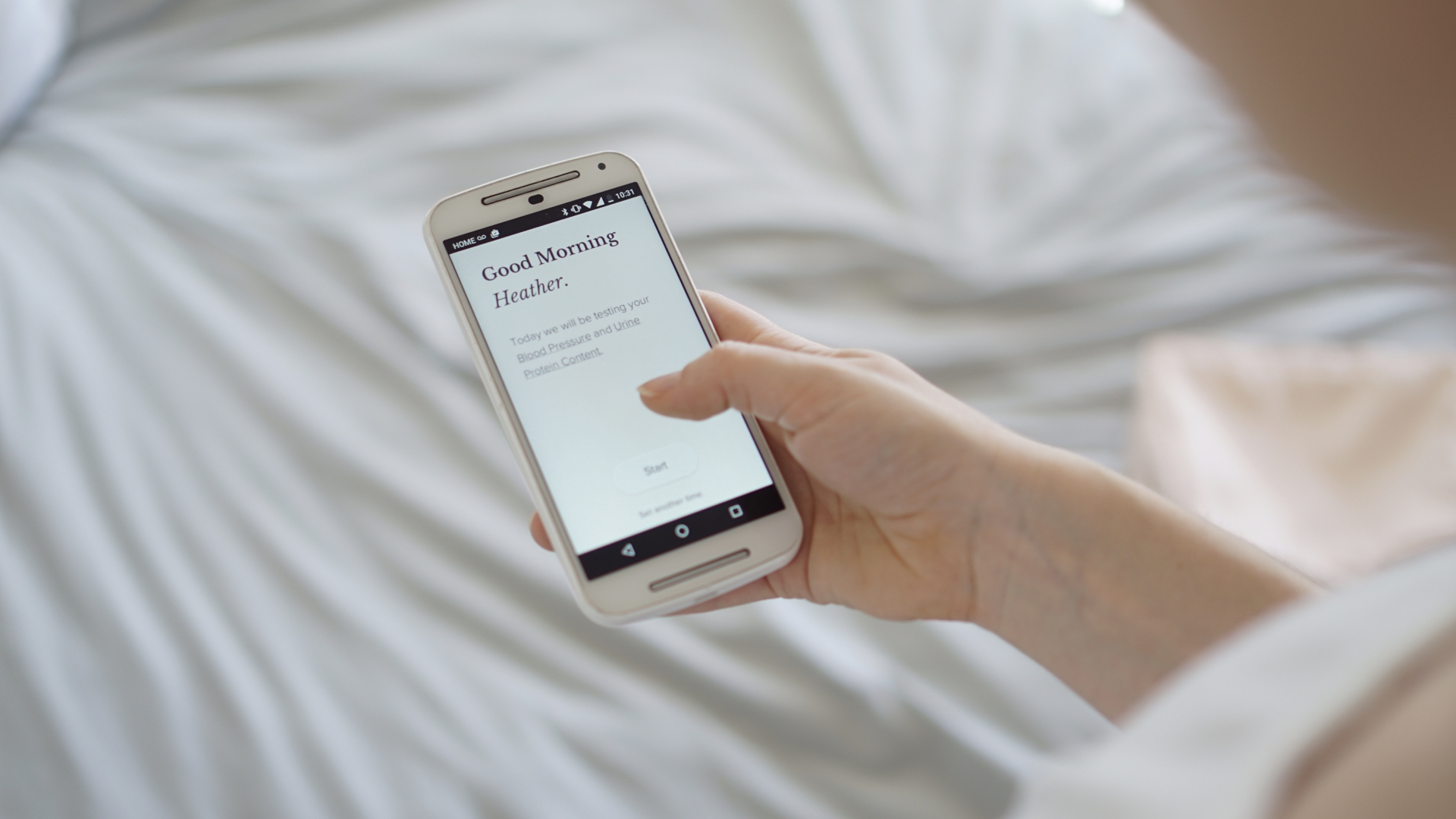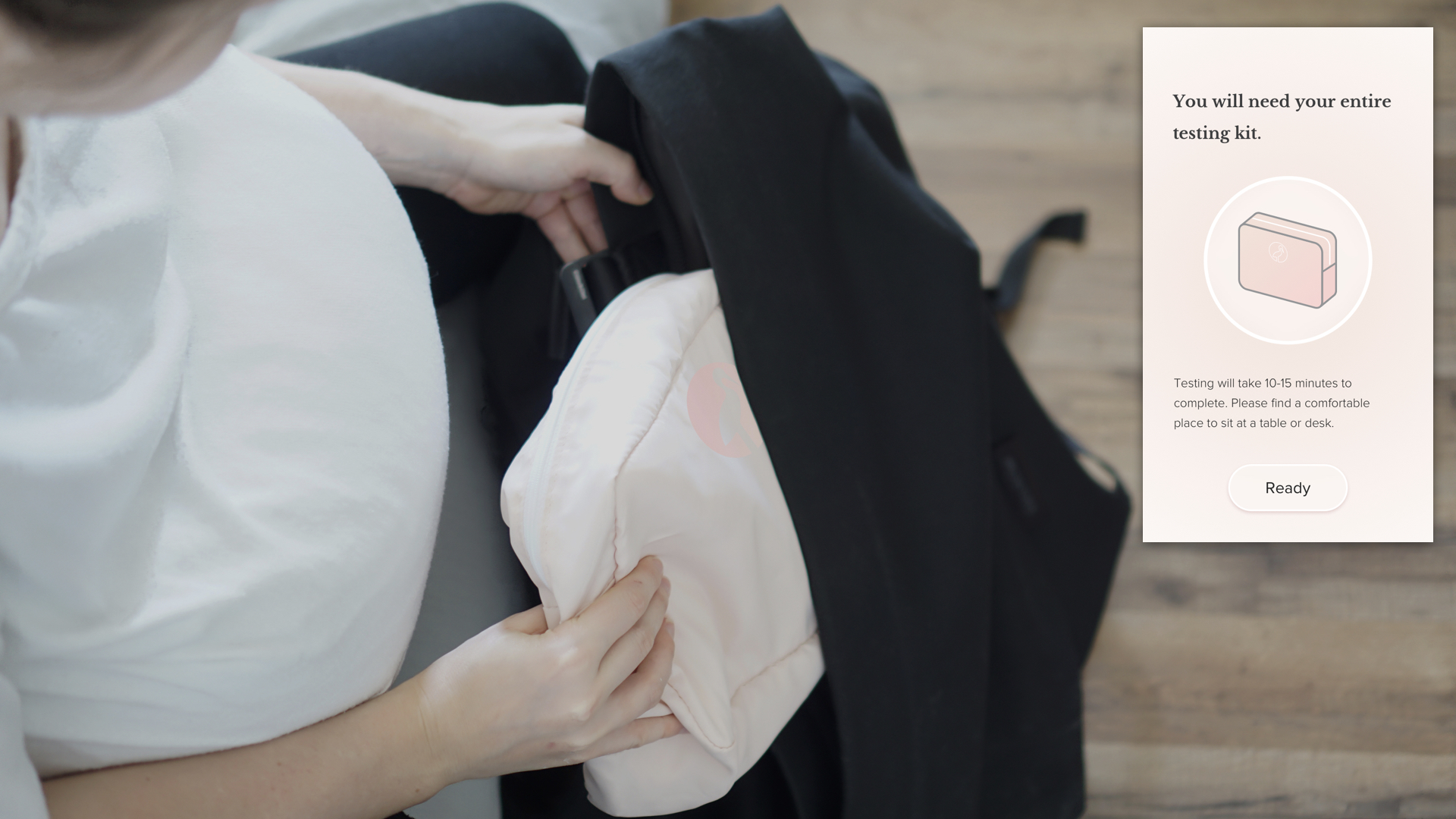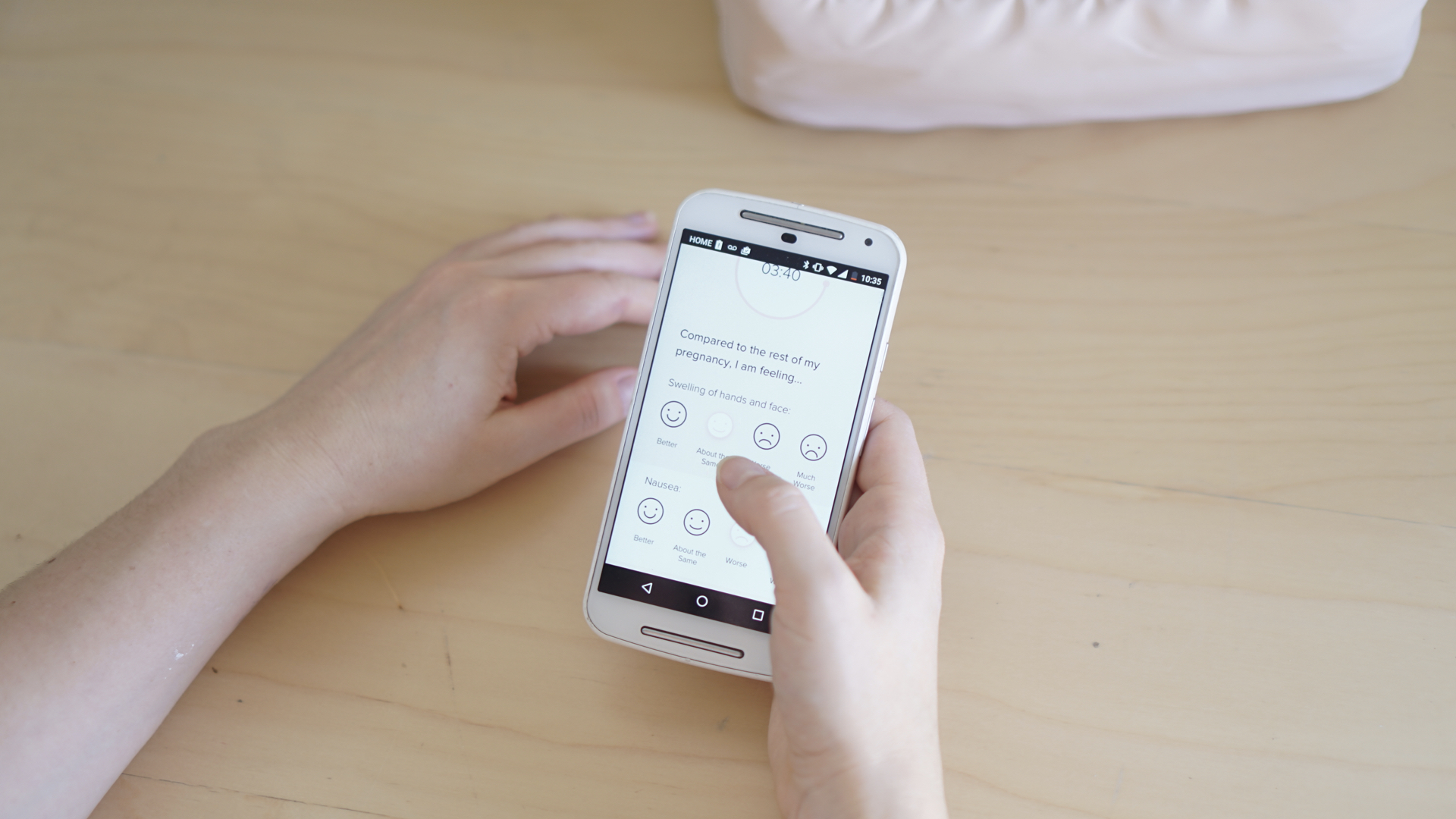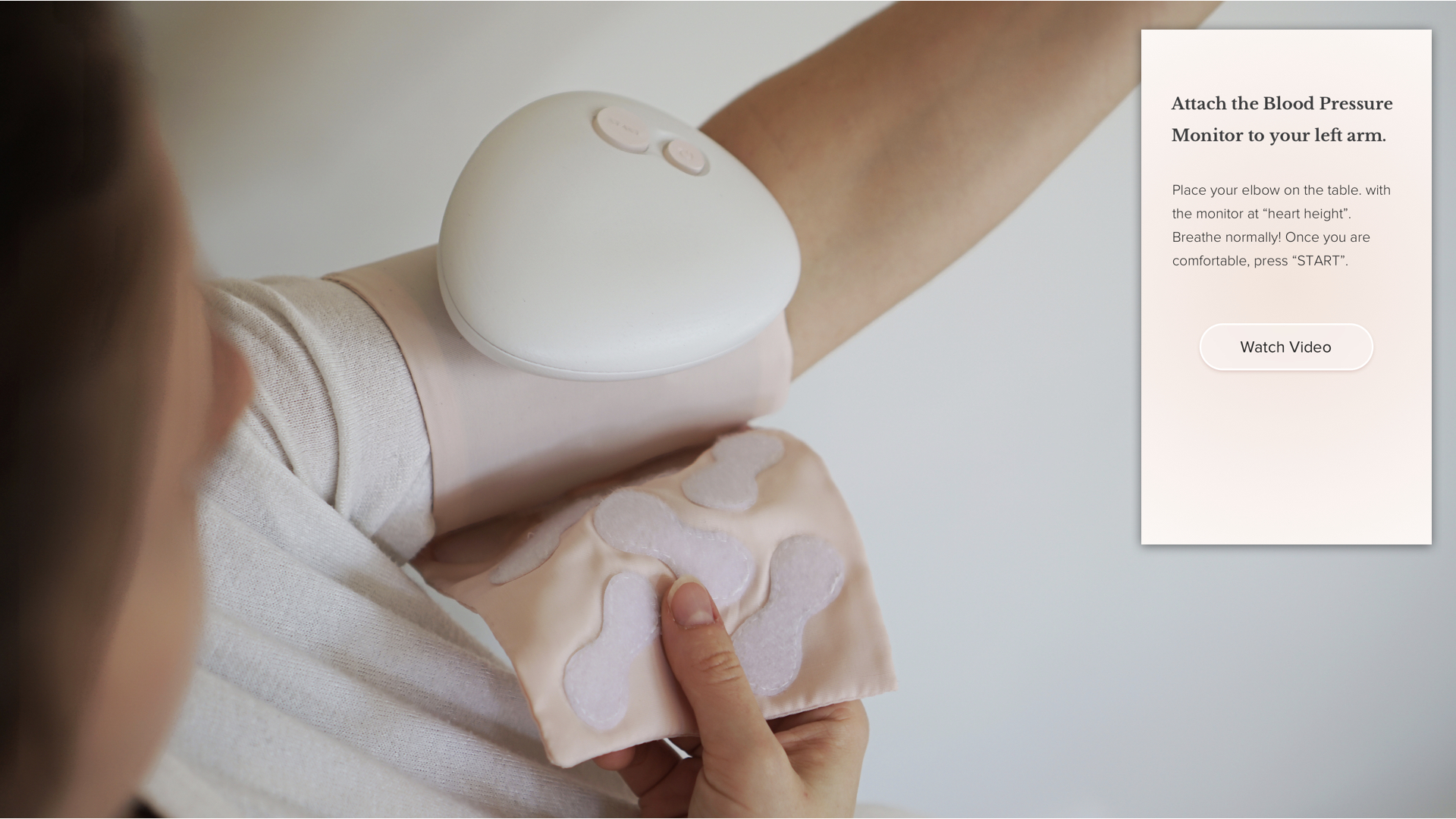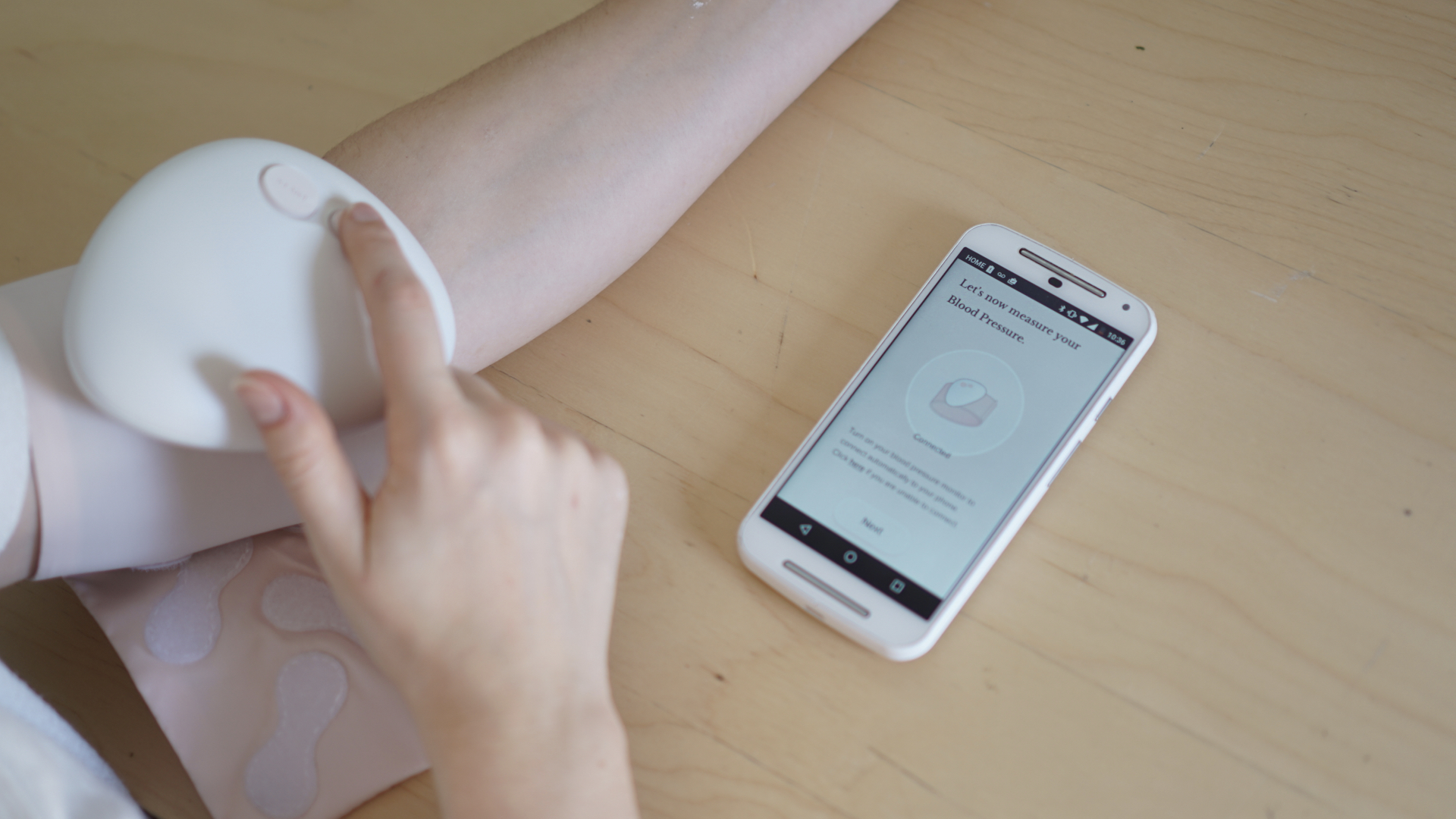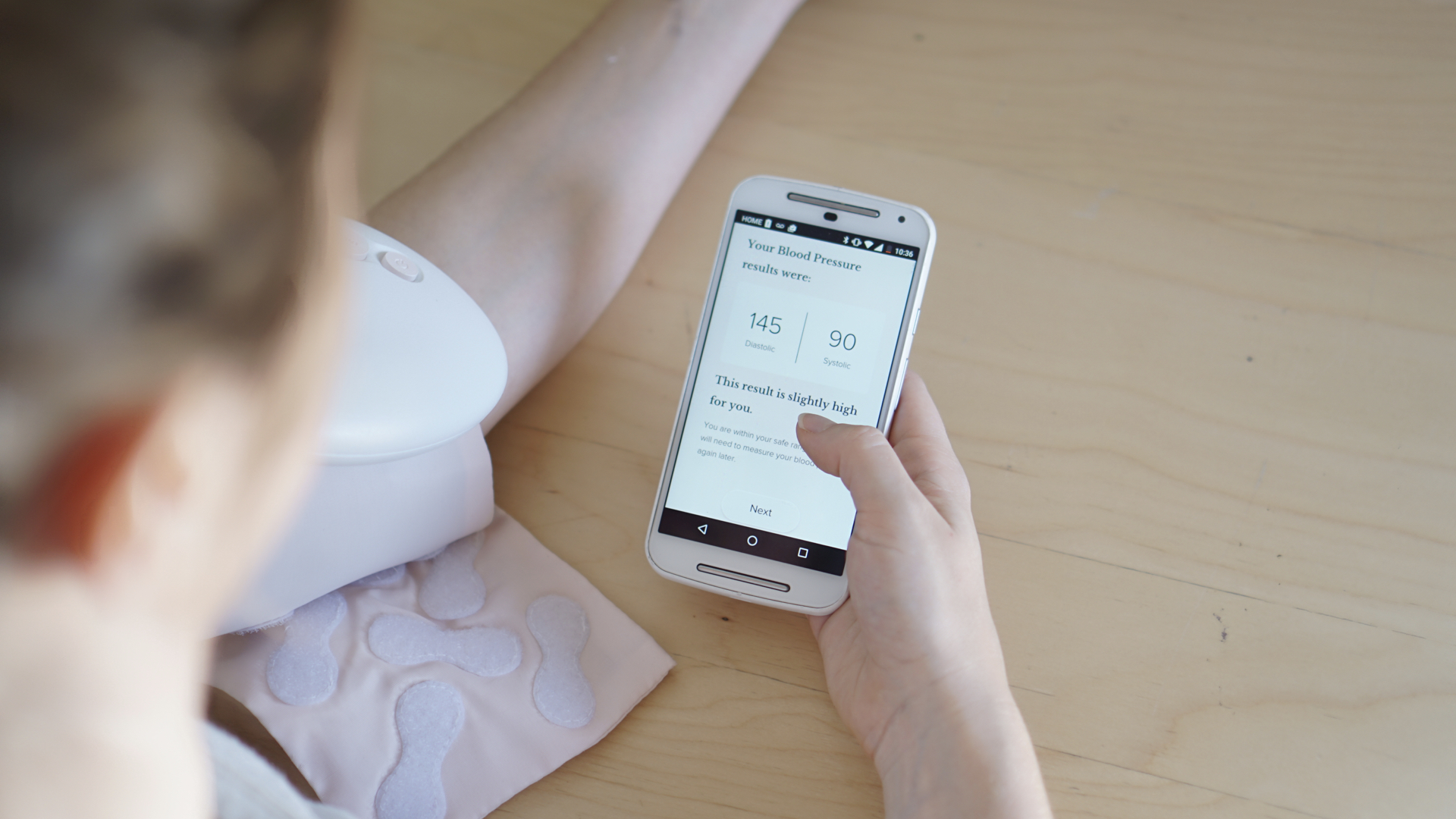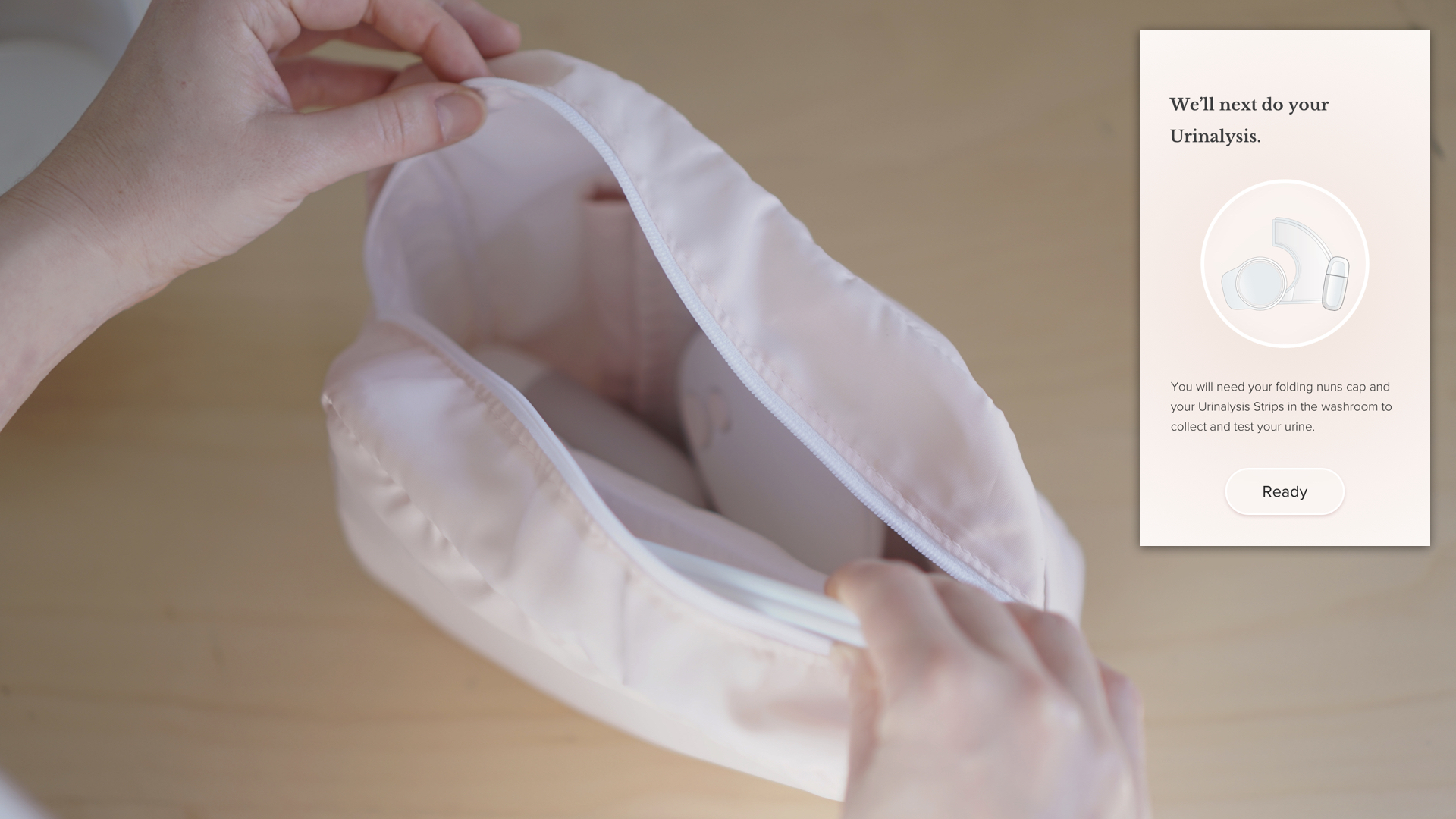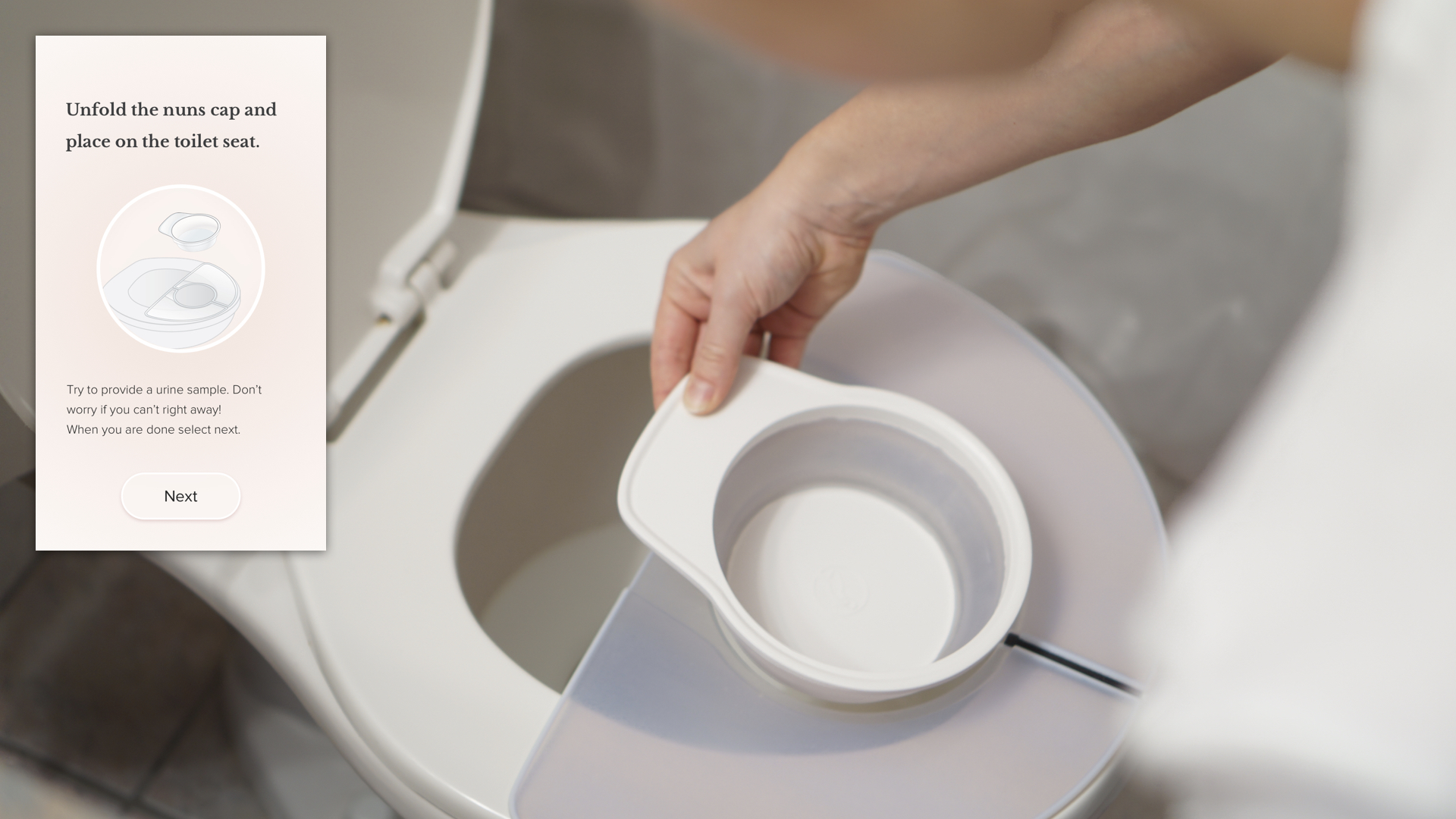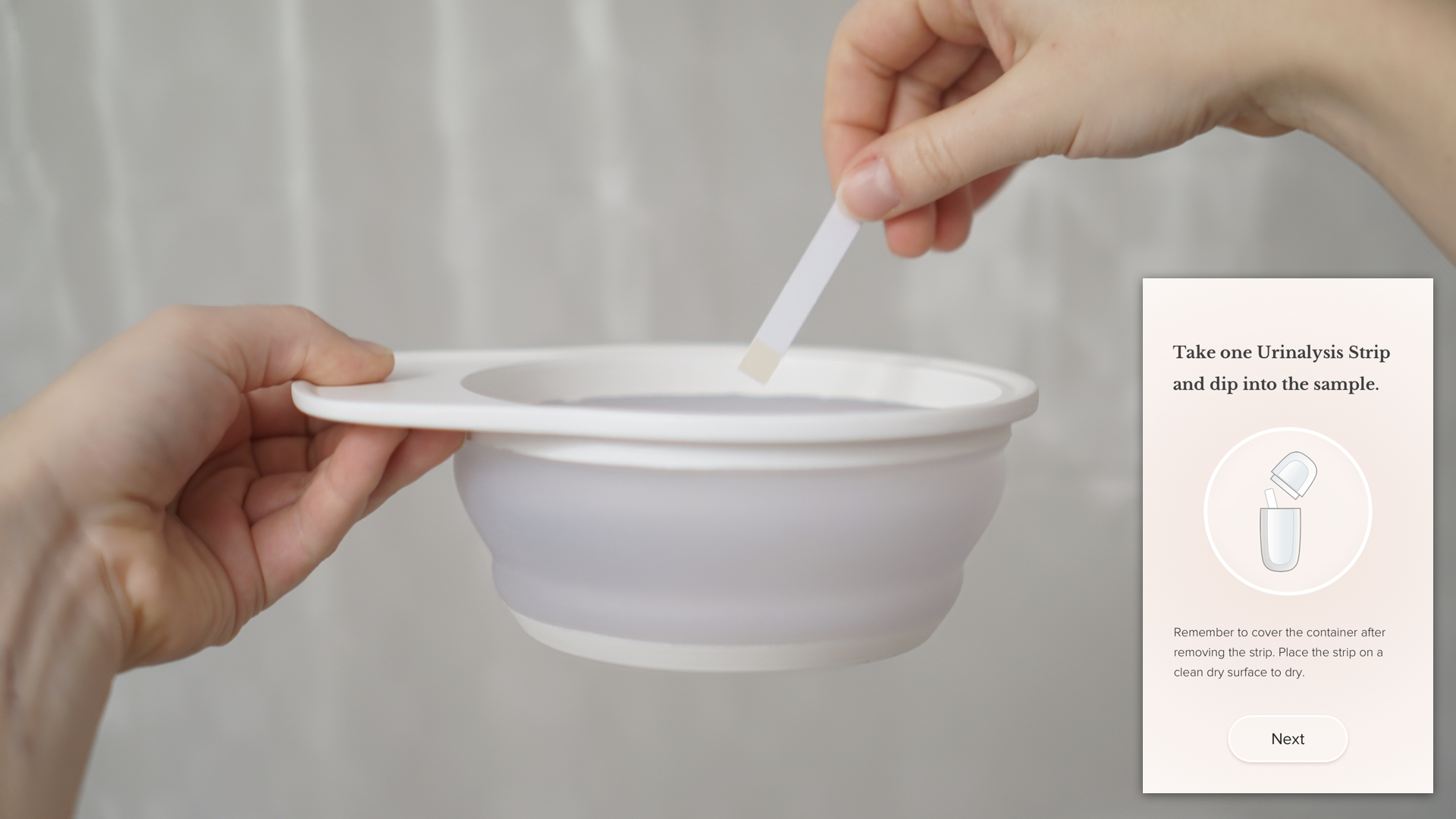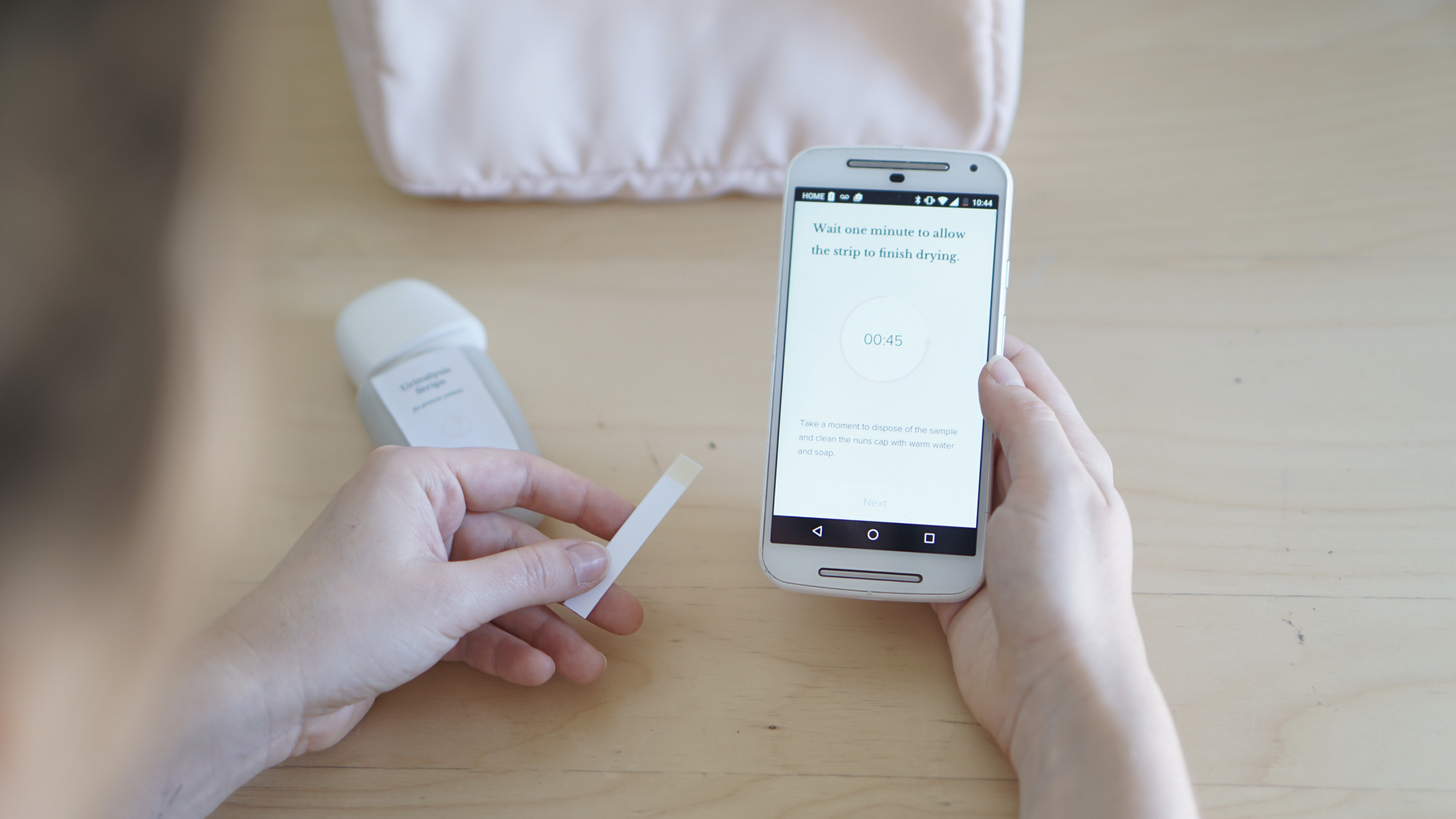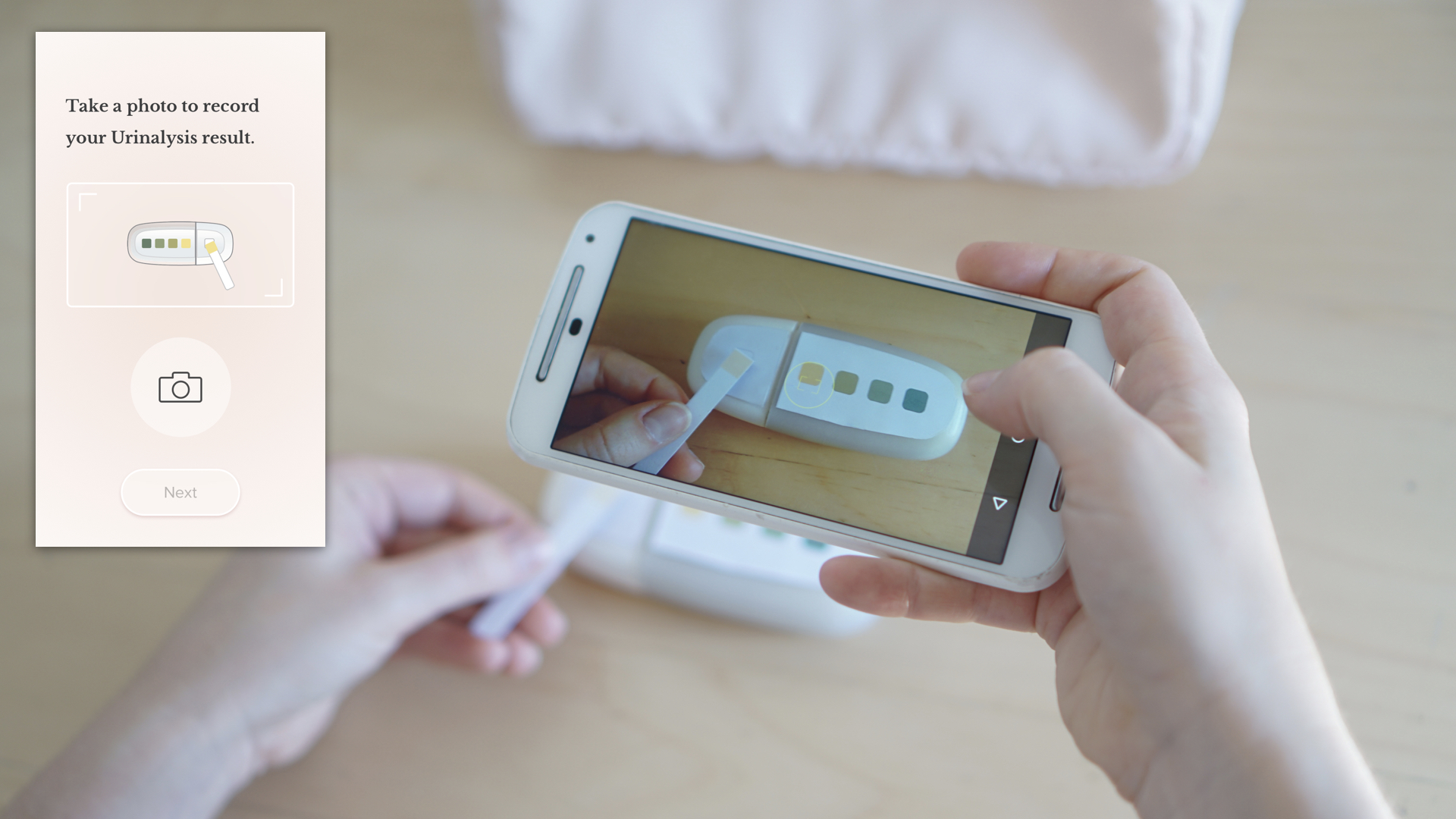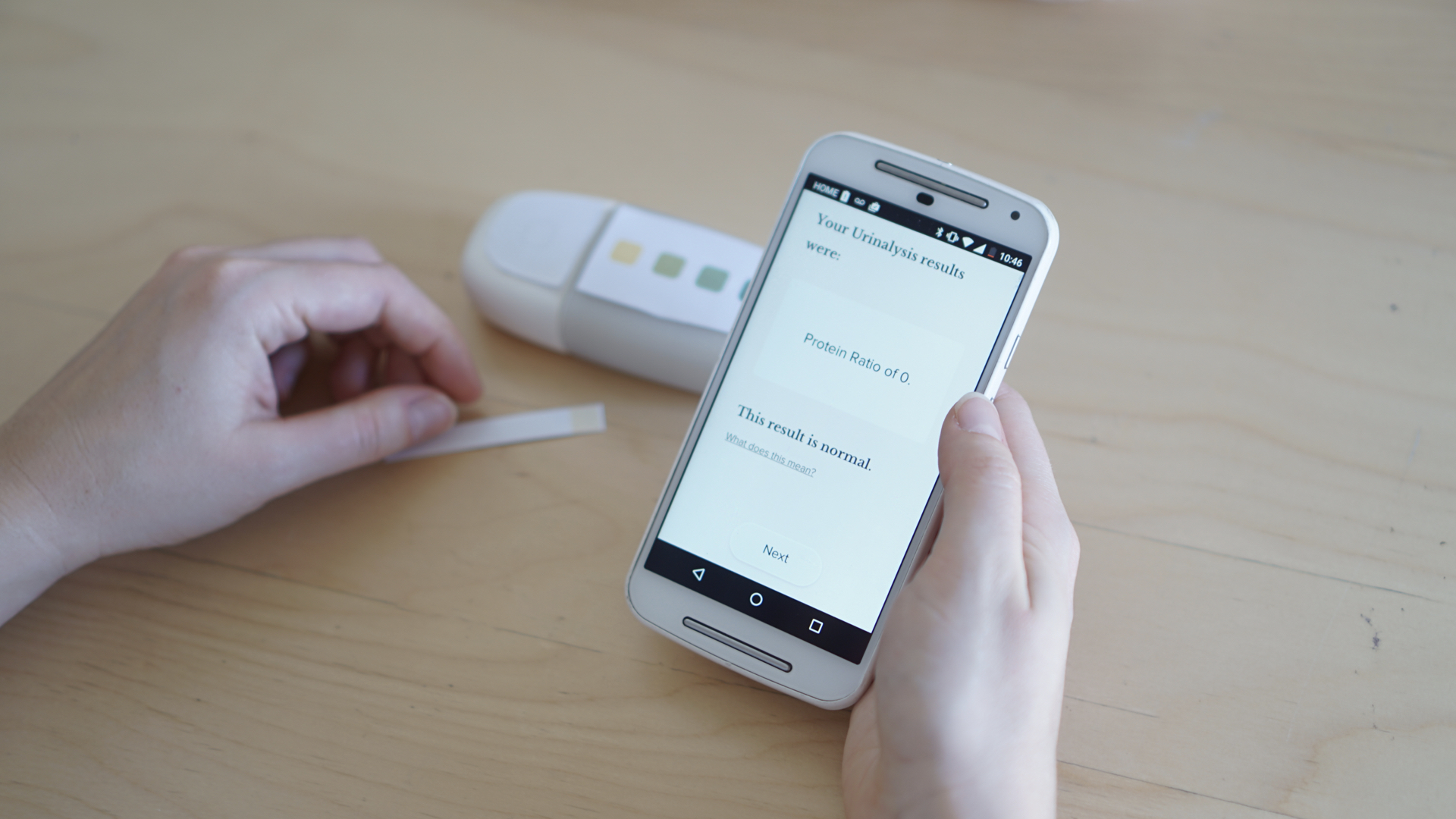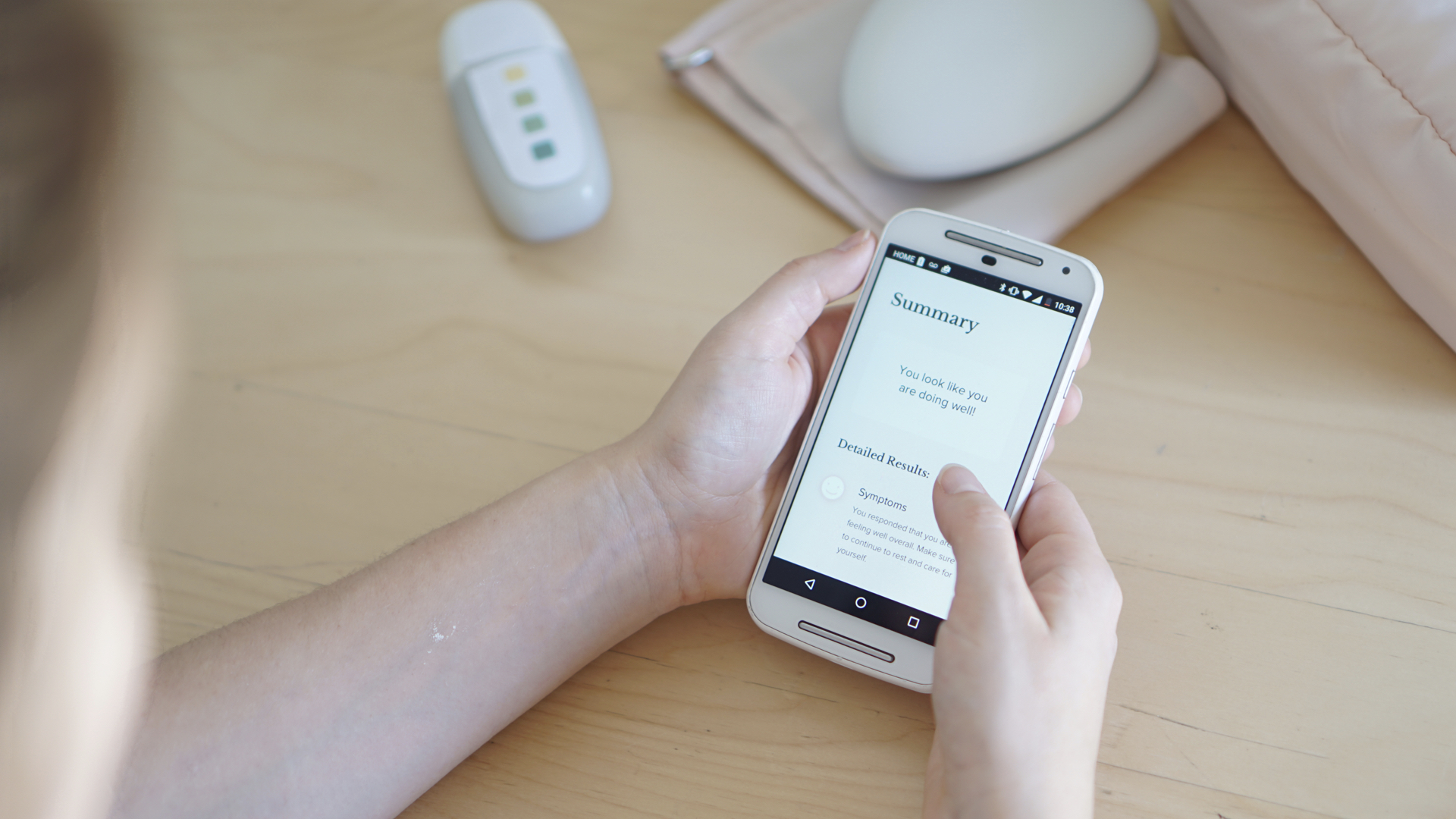 Where Next
Over the span of 8 months, I feel that this project has come a long way. That being said, there is still a lot that if this would be fully realizable, would need to be considered. I largely worked under the premise that in the next 5 years the Canadian Healthcare system, in partnership with provinces would develop more open systems for integrating technology. This would be necessary to start to consider the details for a physician facing component of this system, to build alongside the patient facing product.